BIKE TAG
BIKE TAG is a mobile technology approach to the problems facing cyclists - inadequate infrastructure and unsafe conditions - using social networking in conjunction with product design to visualize and understand the life of cyclists.
A neon/reflective bike lock, worn across the shoulder while riding, protects the rider through increased visibility. Embedded Bluetooth within the lock transmits signals to a GPS-enabled mobile phone, connecting the rider to a network of cyclists, where they can contribute to and get information from a shared database and map.
Using mobile technologies as a tool for community empowerment, this project aims to communicate the life of bicyclists to individuals, communities and society.
This year-long project was the thesis work for my masters degree in industrial design from the Rhode Island School of Design.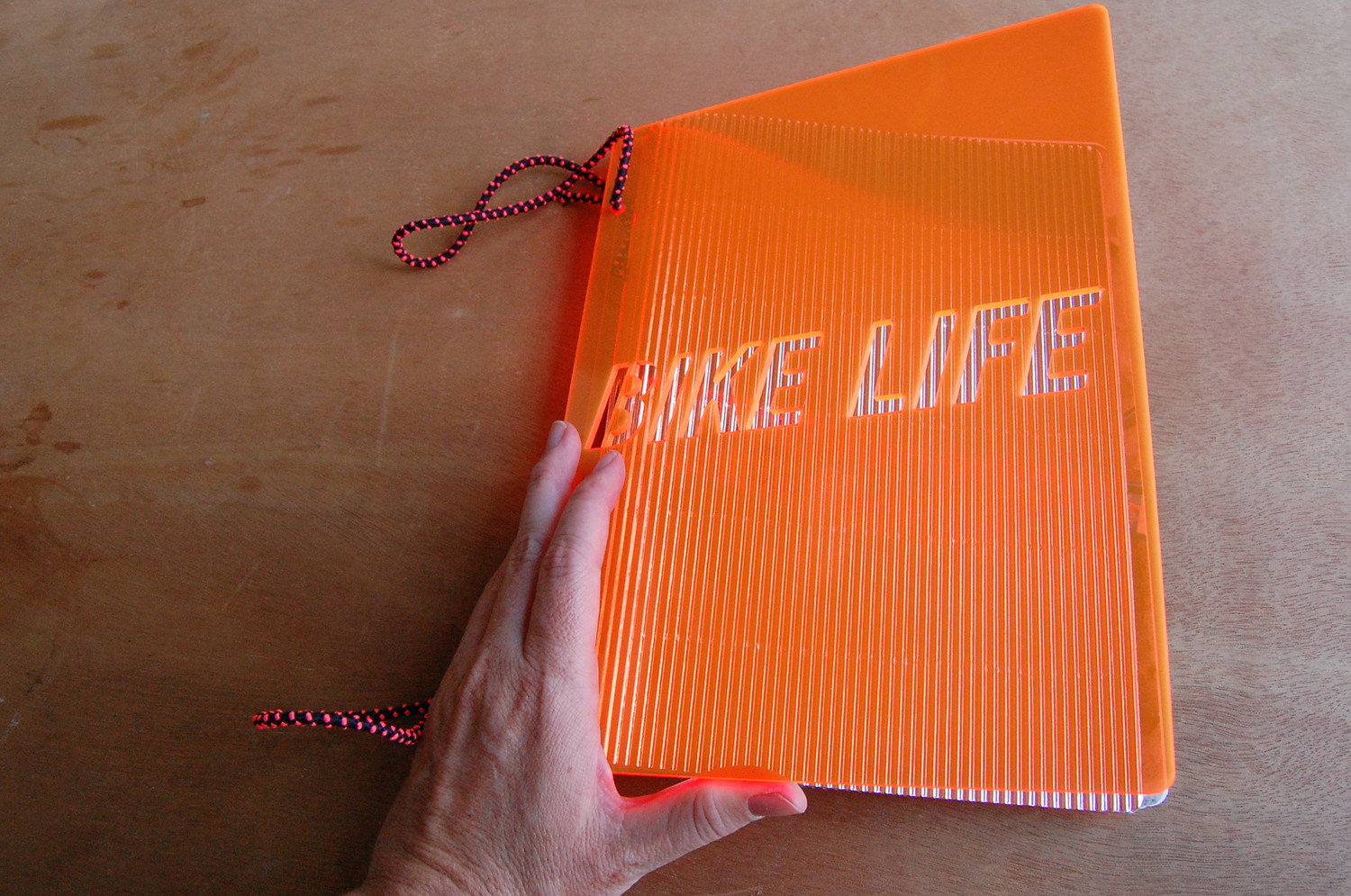 BIKE LIFE
My graduate thesis book, and exploration through year long study of BIKE LIFE of how bicycling can be better incorporated into public life. Cover made of laser cut neon plexiglass, bound with bungee cord. Inside cover made of reflective corrugated cardboard with five printed booklets.